O VULTHUM foi formado em 2019, contando com um veterano trio do cenário black metal nacional, formado pelo vocalista Samej (Mythological Cold Towers, ex-Templum), o guitarrista Shammash (Guehenom, Mythological Cold Towers, Unholy Outlaw, ex-Templum) e o baixista Thorngreen (Unholy Outlaw, ex-Templum, ex-Spell Forest).
A banda denomina seu estilo como "Grim Cold Black Metal", inspirado na escola escandinava dos anos 90. Entre dezembro de 2020 e junho de 2021 foi gravado "Shadowvoid", o disco de estreia do VULTHUM, contando com 8 faixas do mais puro, frio, sinistro e estridente black metal. O material será lançado entre julho e agosto de 2021 em formato slipcase CD pela Drakkar Brasil.
A produção de "Shadowvoid" ficou nas mãos de Eric Cavalcante (Vazio, Creptum), e a capa foi desenhada pelo artista Rodrigo Bueno (Lacrima Mortis, Vanhelga, Deformed Slut, HellLight).
Confira o vídeo single Under The Icons of Mighty"!
Confira abaixo a capa e a tracklist do debut Shadowvoid: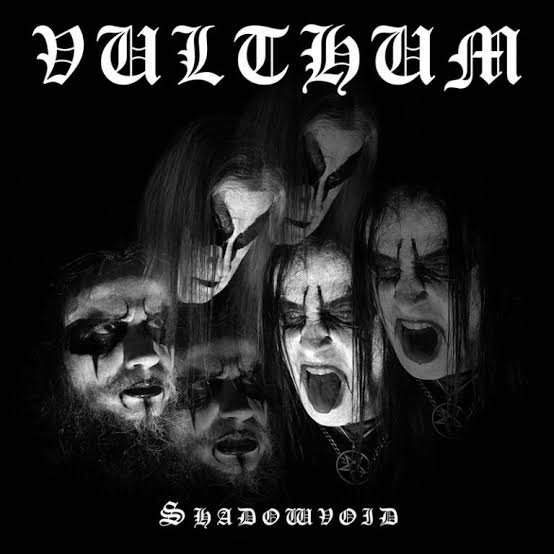 Tracklist:
1. Under The Icons of Mighty
2. As The Ashes of Pyre
3. Shadowvoid
4. Visions of a Frozen Dawn
5. Throne of the Fallen
6. Horned Realms Rise
7. Enter The Spectral Gates
8. A Cold Moon Over Grim Kingdoms
Mais informações:
Facebook: facebook.com/Vulthum-108078321116232
Instagram: instagram.com/vulthumbm_official
Drakkar Brasil facebook.com/drakkarsouthamerica